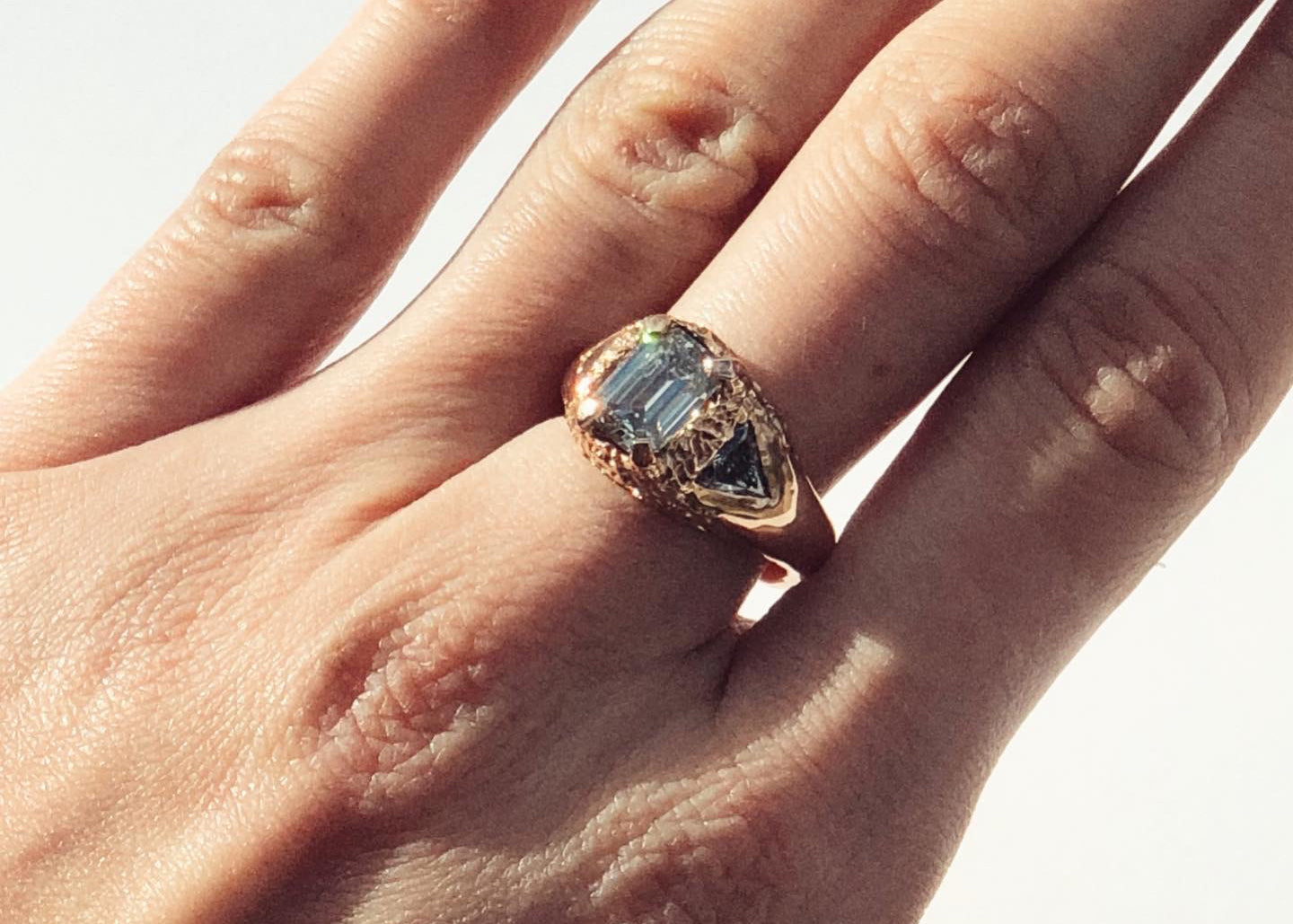 Reimagined & Redesigned 
We work with your precious loose stones or existing pieces of jewellery that you may want to breathe new life to.

(Image Left) An original platinum diamond ring, reimagined and redisigned into an 18K Rose Gold textured ring.

(Image Above) An Orange Sapphire engagement ring handcrafted in 9K Yellow Gold.

Both pieces designed and handcrafted by Angharad Studio.
Get in touch
Engagement & Wedding Rings
We love love!

Book in a consultation with Meghan to discuss designing bespoke engagement rings and weddings bands.

(Image Right) A purple/blue sapphire engagement ring set in textured 18K Yellow Gold with a pave set diamond halo.

Designed and handcrafted by Angharad Studio.

Get in Touch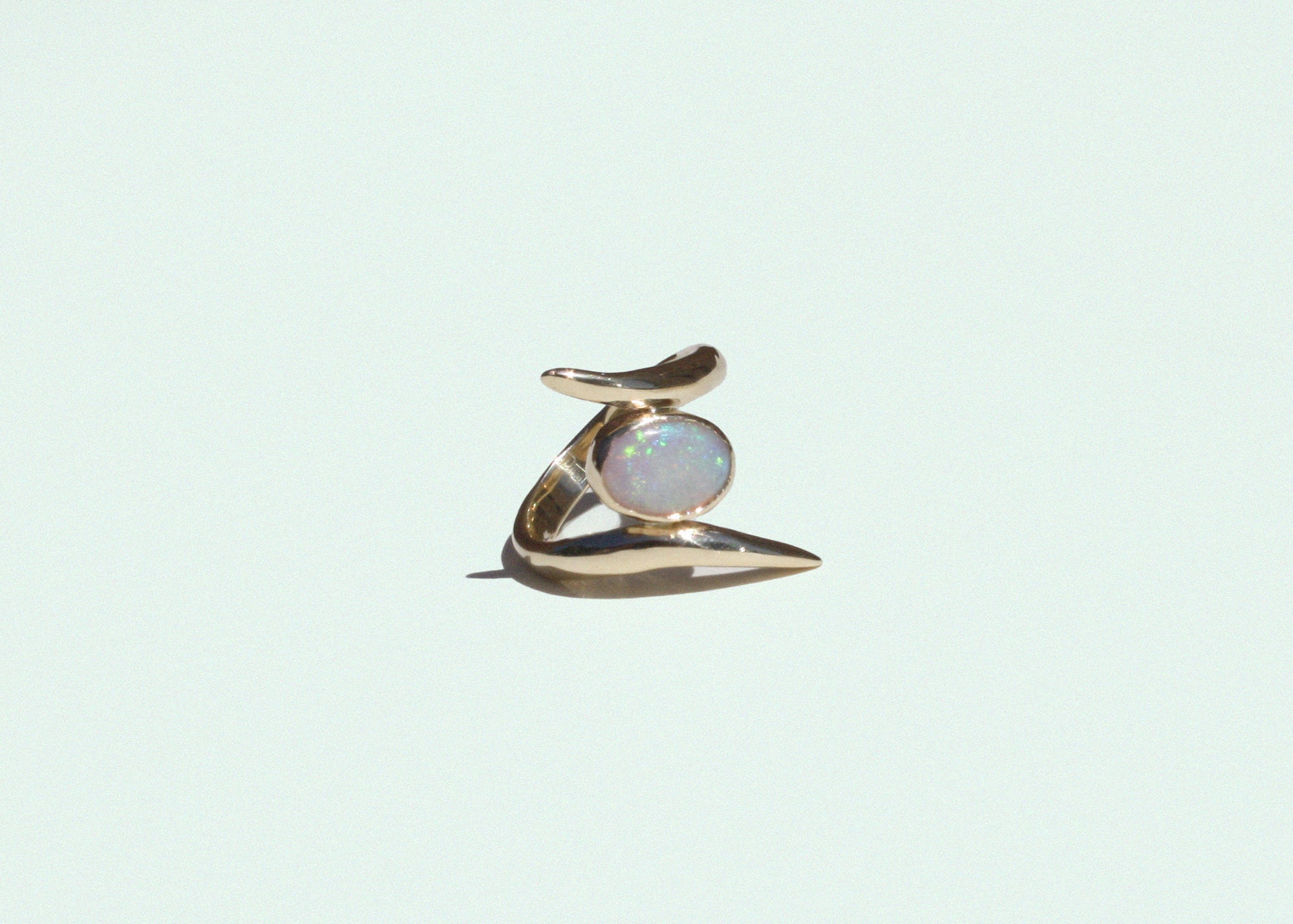 One of a kind bespoke
We can design a very special one of a kind piece of jewellery for any occasion.

Purchase one of our gift cards to gift an Angharad bespoke piece of jewellery.

(Image Left) Round opal set in a 9K Yellow Gold Serpent style ring.

Please get in touch with any initial questions you may have. We would love to hear from you.
Get in touch