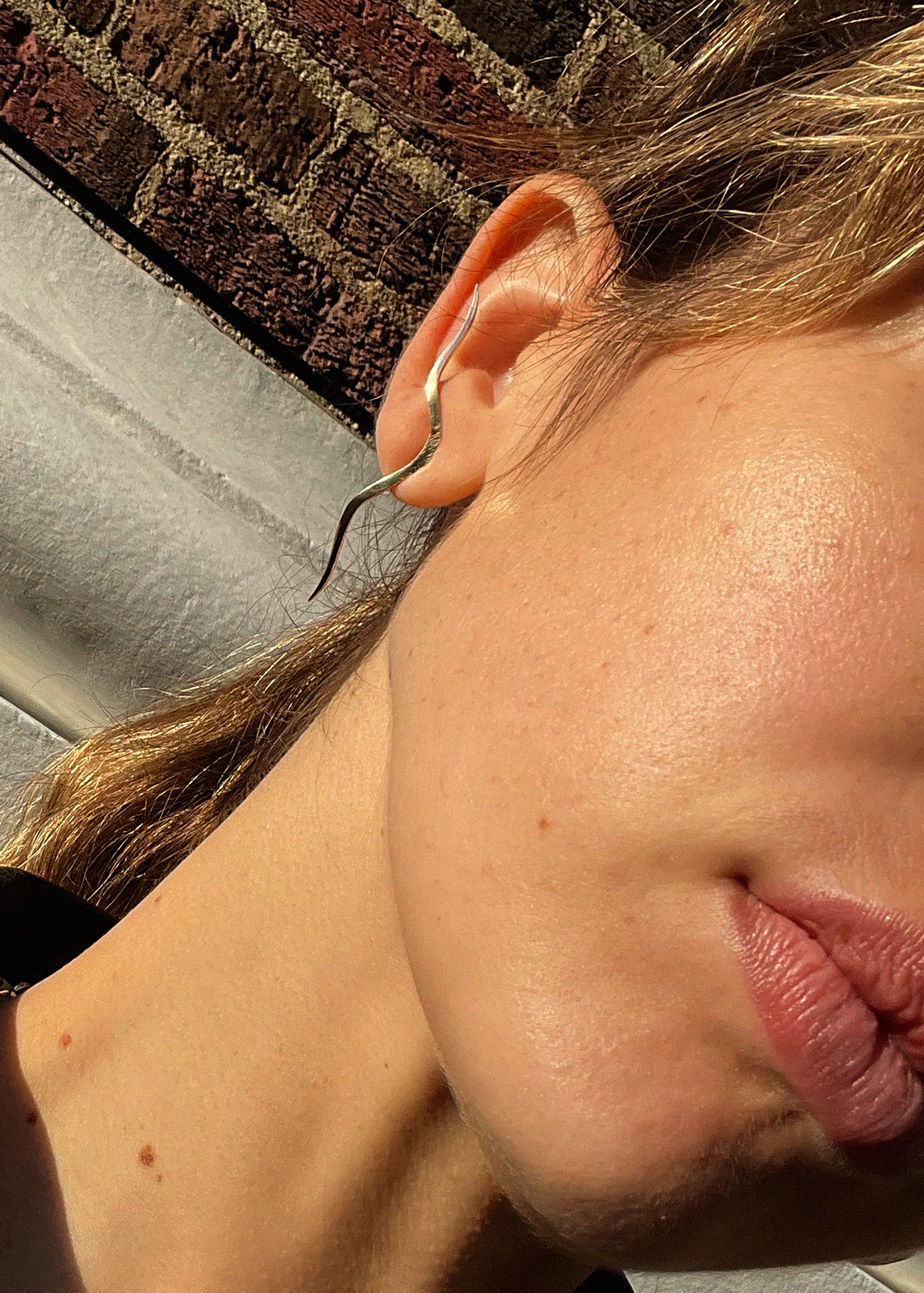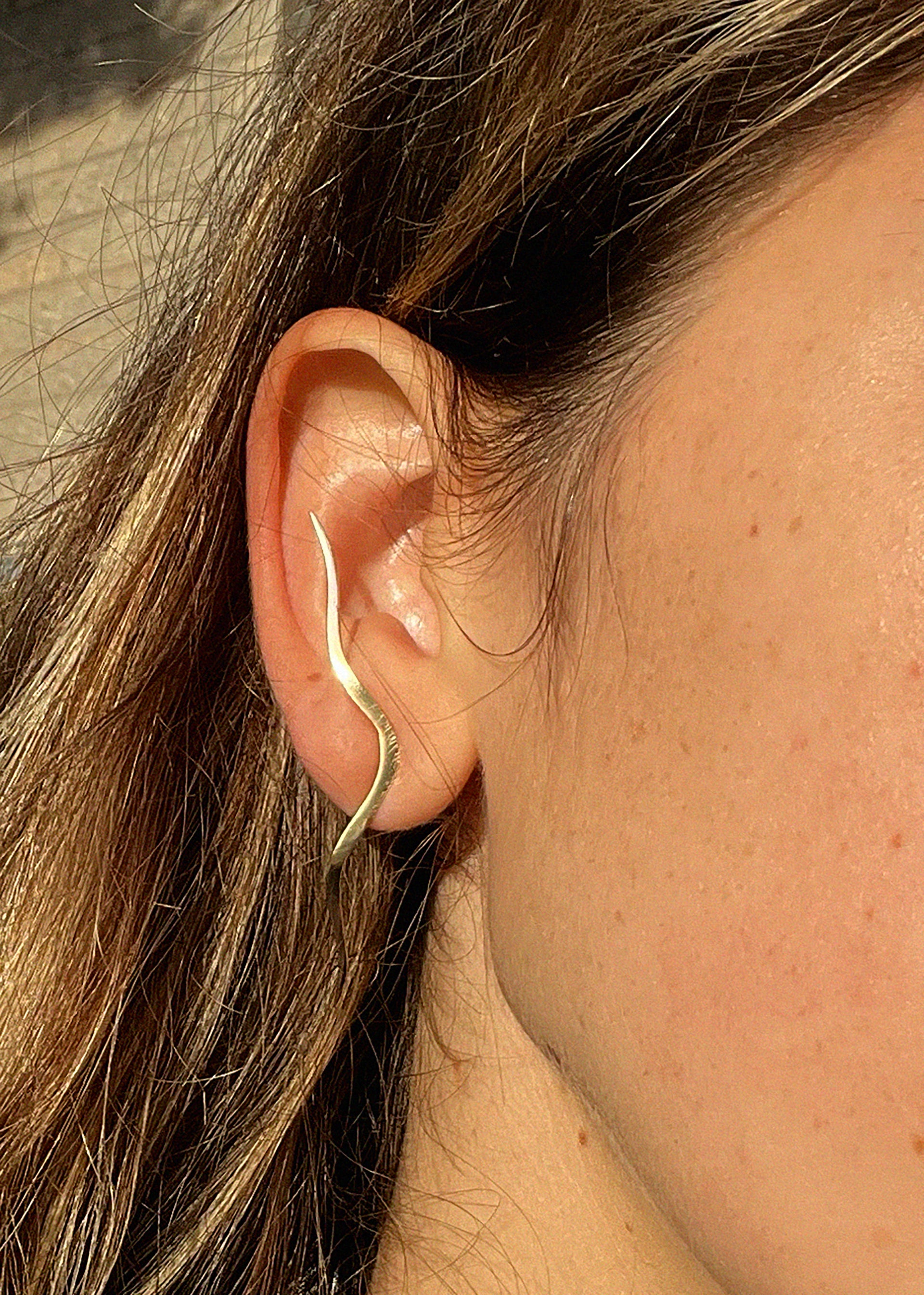 The Angel Wings are from Angharad's debut collection, The Dream of Maxen. Inspired by the Mabinogion and the fifth tales dreamscape.
Regarded as invisible messengers, beings of light and symbols of lightness, The Angel Wings will offer guidance through the days ahead. 
The Angel Wings Earrings are a perfect lightweight statement ear crawler.
 Handcrafted in 9k Yellow Gold and sold as a pair.
Product Information

Dimensions:
◻︎ 3cm upwards from piercing and 3cm downwards.
◻︎ 6cm in total length.

◻︎ Our Solid 9k yellow gold is made from single mined origin gold.

◻︎ The SMO mark is designed to ensure not only that the gold is traceable to a single mine, but that the mine is operated to the best international standards and is socially and environmentally responsible.
Product Care

Please refer to our Customer Support Page to find out how to look after your jewellery.
CUSTOMER SUPPORT

Please head to our Customer Support page for any queries.

Or

Please get in touch with a memeber of the team at

info@angharadstudio.com