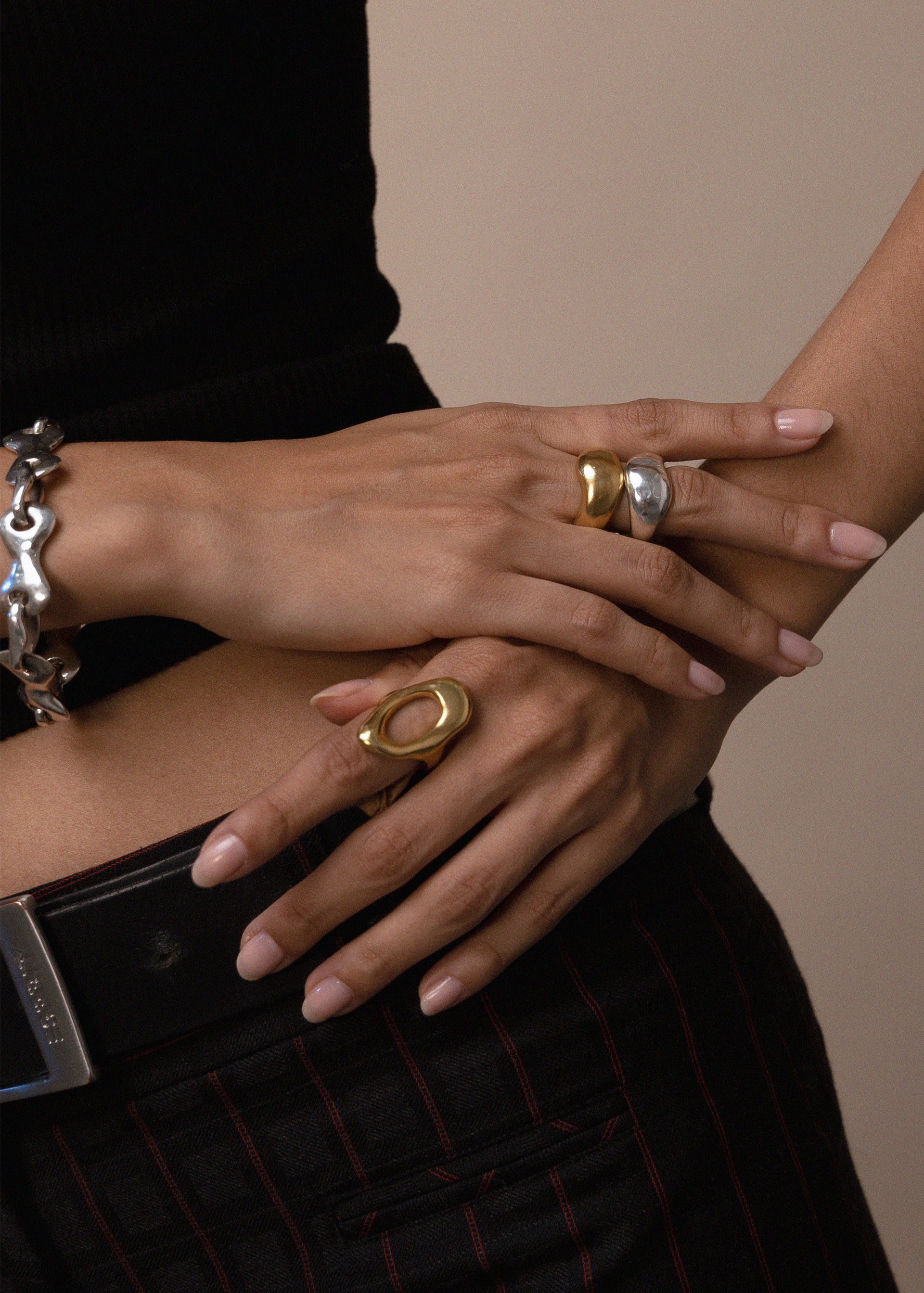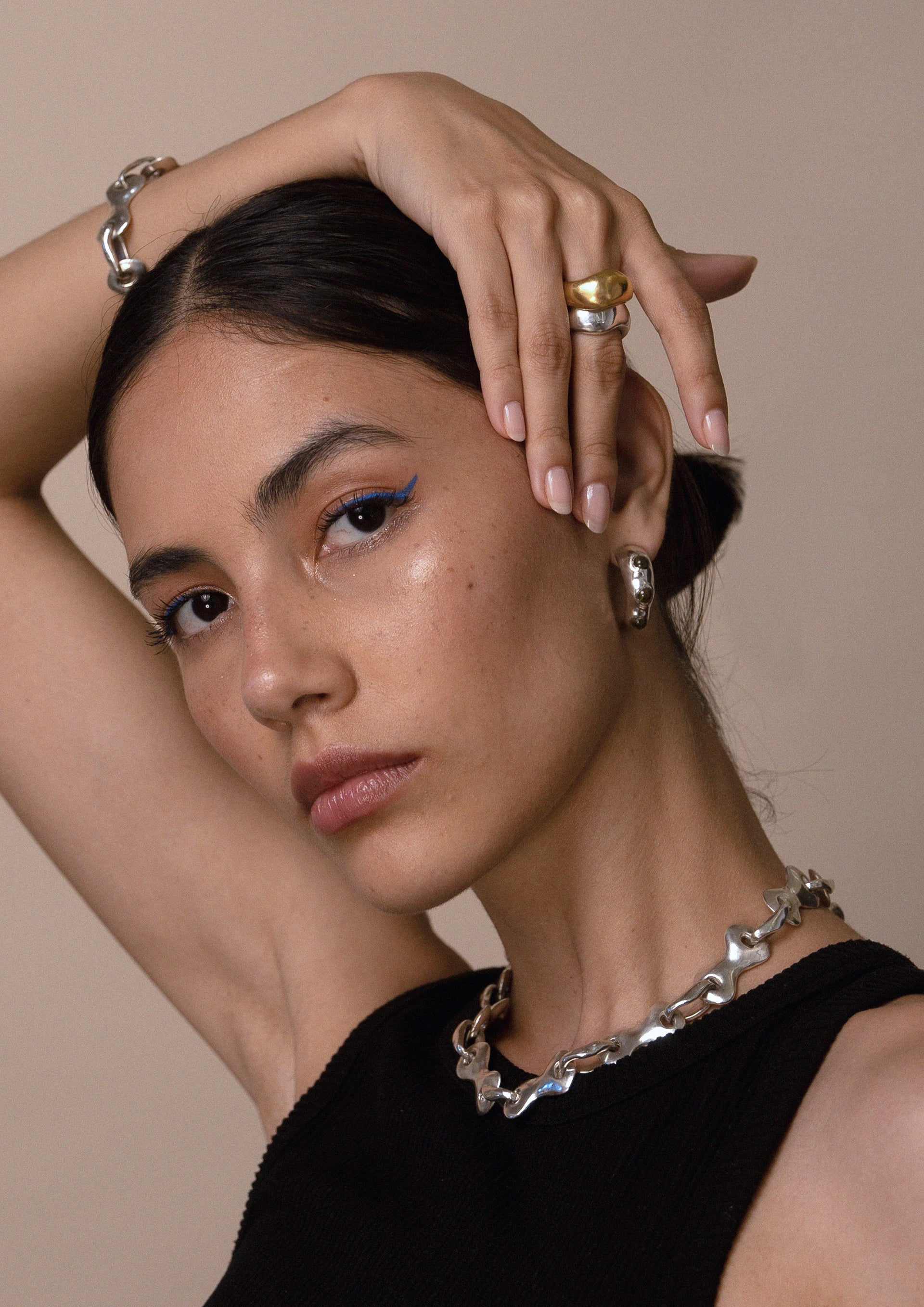 The Cigfa Ring is from the latest collection 'Aurora.' A modern ode to the night sky inspired by ancient stories that have been shaped by the constellations above. 
The Cigfa Ring incorporates a fluid, sculptural form that is reminiscent of light refraction across our atmosphere. 
Handcrafted in Gold Vermeil and also available in Sterling Silver. 
Please get in touch for alternative sizes.
Product Information

Dimensions:
◻︎ 1cm at widest

◻︎ All Angharad Silver and Vermeil pieces are made from AgAIN silver refined from vintage medical X-ray film, which offers a fully traceable recycled source within the UK whilst also supporting the NHS.

◻︎ Our Gold Vermeil pieces consist of refined X-ray film plated with 18k recycled yellow gold at 2.5 microns.

◻︎ Please refer to our About page to find out more.
Product Care

Please refer to our Customer Support Page to find out how to look after your jewellery.
CUSTOMER SUPPORT

Please head to our Customer Support page for any queries.

Or

Please get in touch with a memeber of the team at

info@angharadstudio.com