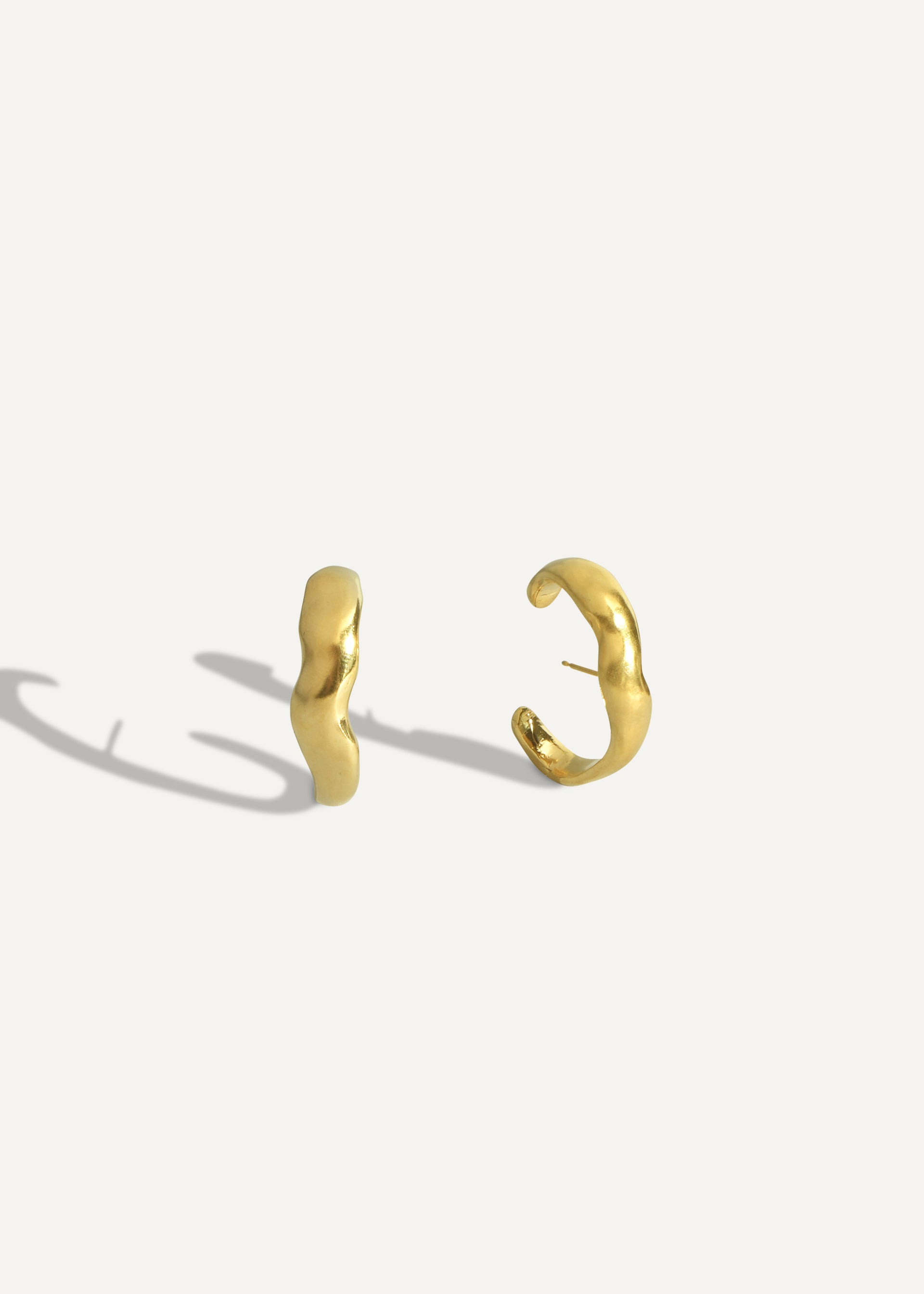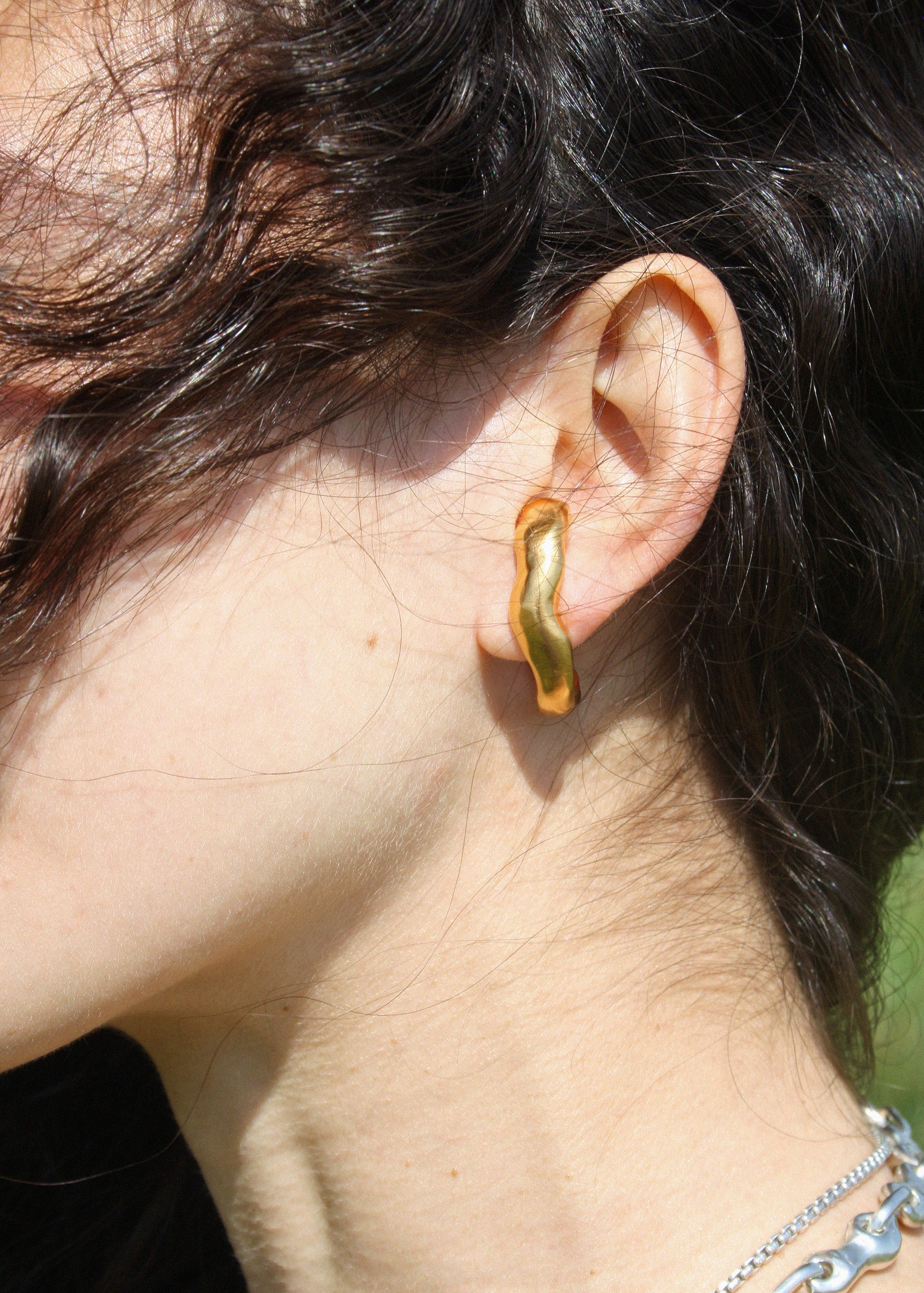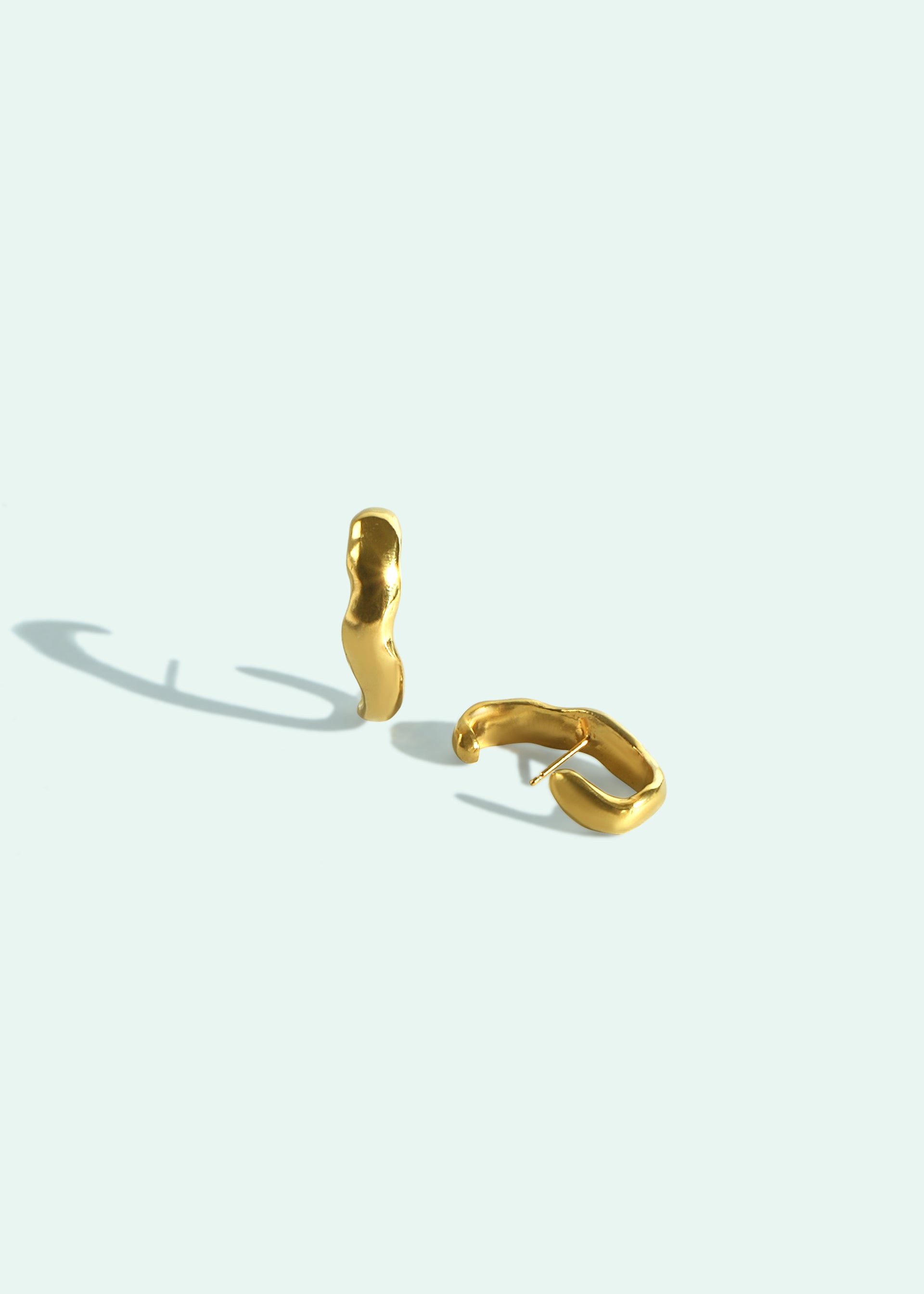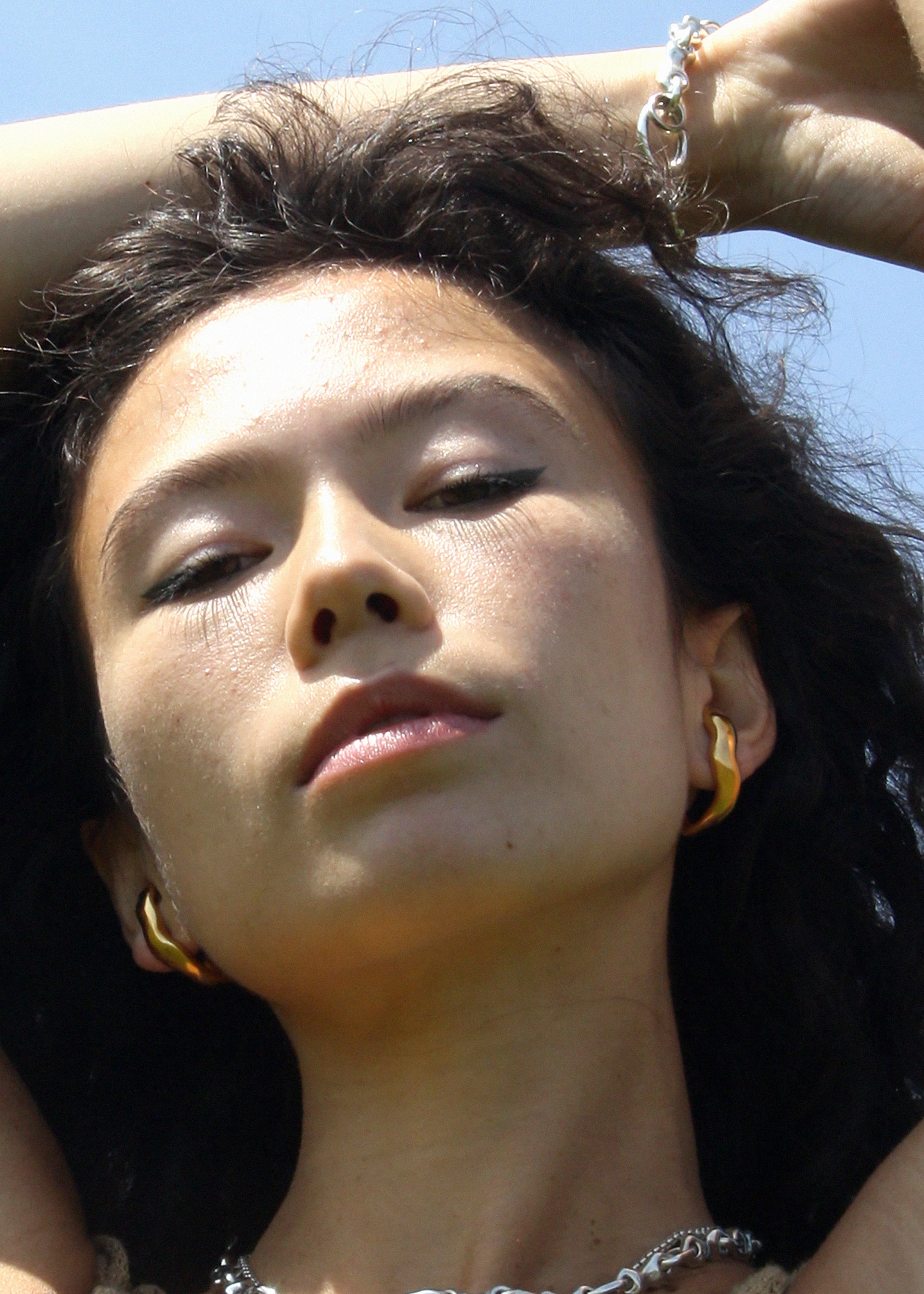 The Fluvial Hoops are from Angharad's debut collection, The Dream of Maxen. Inspired by the Mabinogion and the fifth tales dreamscape.
"Great broad rivers flowed from the mountains to the sea, and though his journey was long he finally reached the mouth of the greatest river anyone had ever seen. "
Taking the fluid form of a meandering river, the Fluvial Over-lobe hoops are designed to sit over your ear-lobe for a secure cuff effect.
Handcrafted in Gold Vermeil and sold as a pair.
Also available in Sterling Silver.
Product Information

Dimensions:
◻︎ 3cm length 0.5cm in width.
◻︎ 1cm between Post and Upper Curve of Earrings.
◻︎ 1.5cm between Post and Underneath Curve of earrings.

◻︎ These earrings require a piercing.

◻︎ All Angharad Silver and Vermeil pieces are made from AgAIN silver refined from vintage medical X-ray film, which offers a fully traceable recycled source within the UK whilst also supporting the NHS.

◻︎ Our Gold Vermeil pieces consist of refined X-ray film plated with 18k recycled yellow gold at 2.5 microns.

◻︎ Please refer to our About page to find out more.
Product Care

Please refer to our Customer Support Page to find out how to look after your jewellery.
CUSTOMER SUPPORT

Please head to our Customer Support page for any queries.

Or

Please get in touch with a memeber of the team at

info@angharadstudio.com