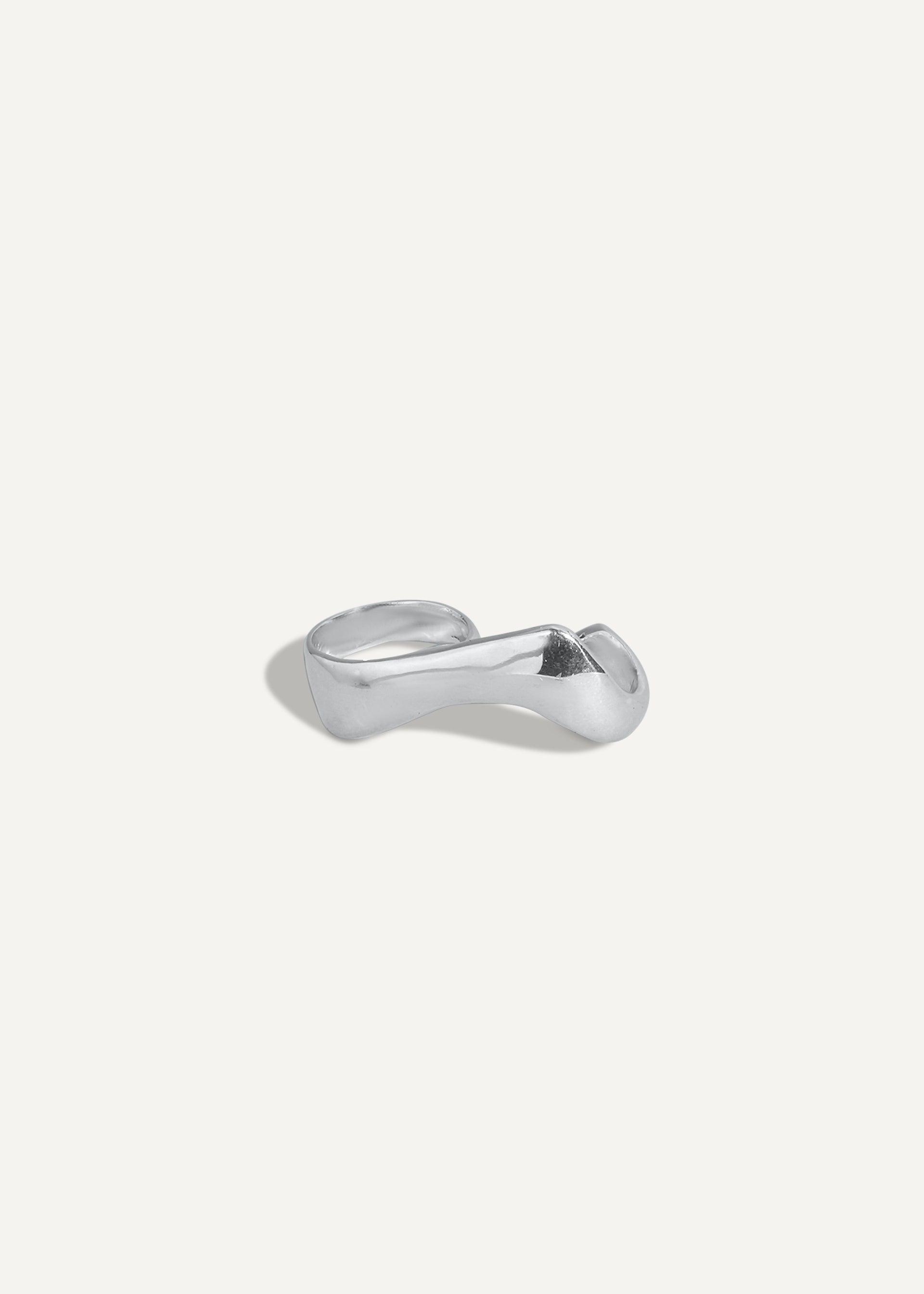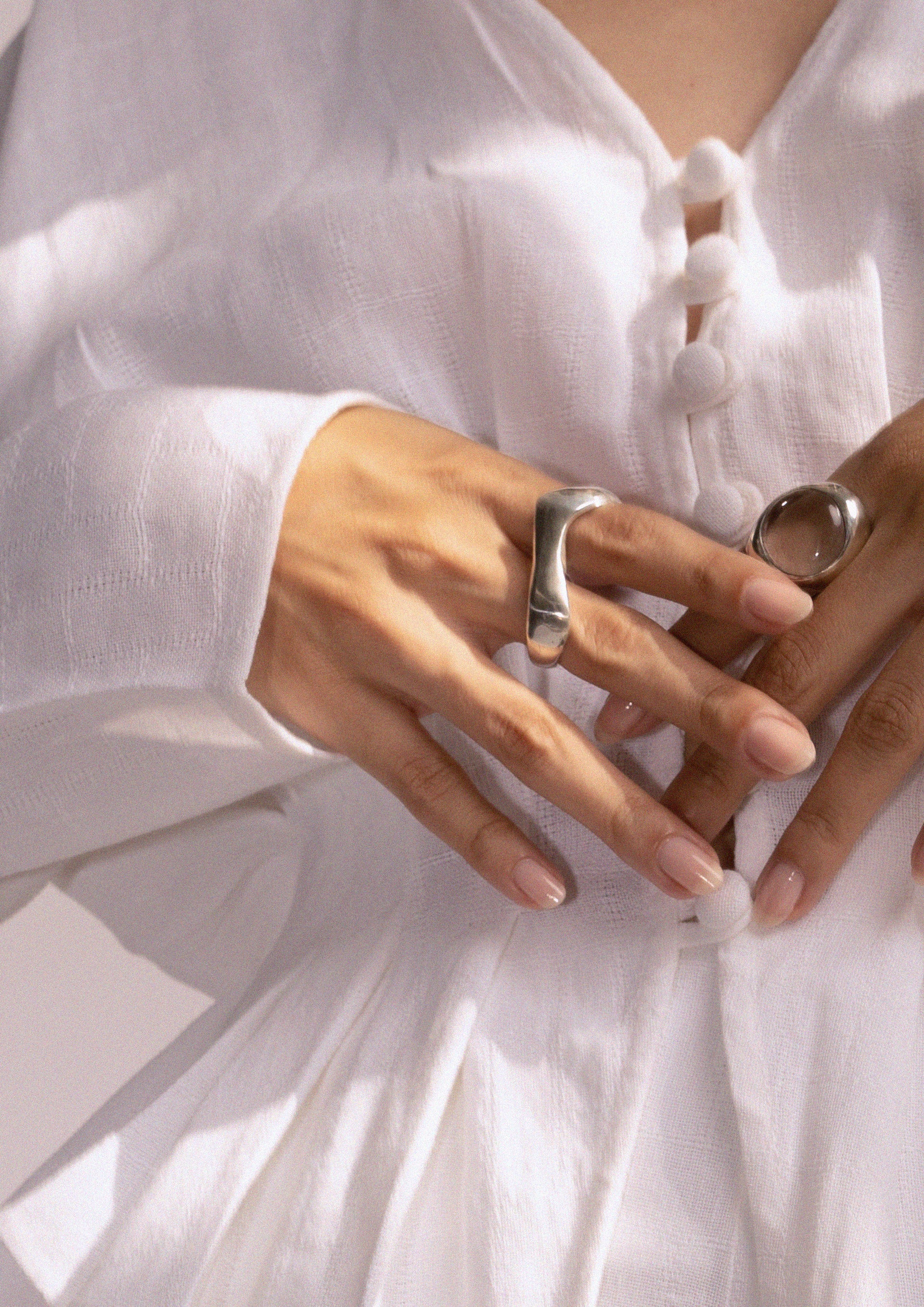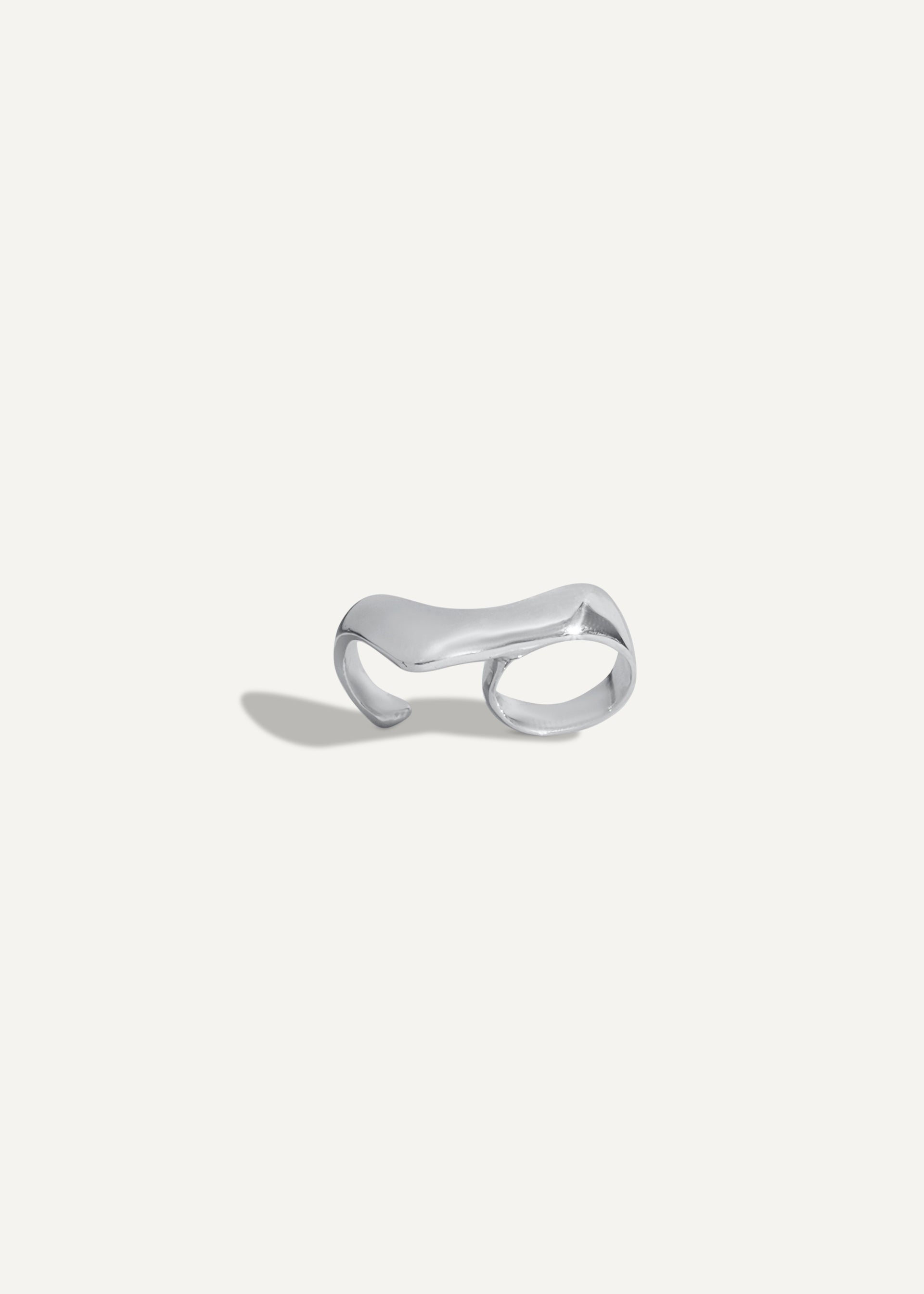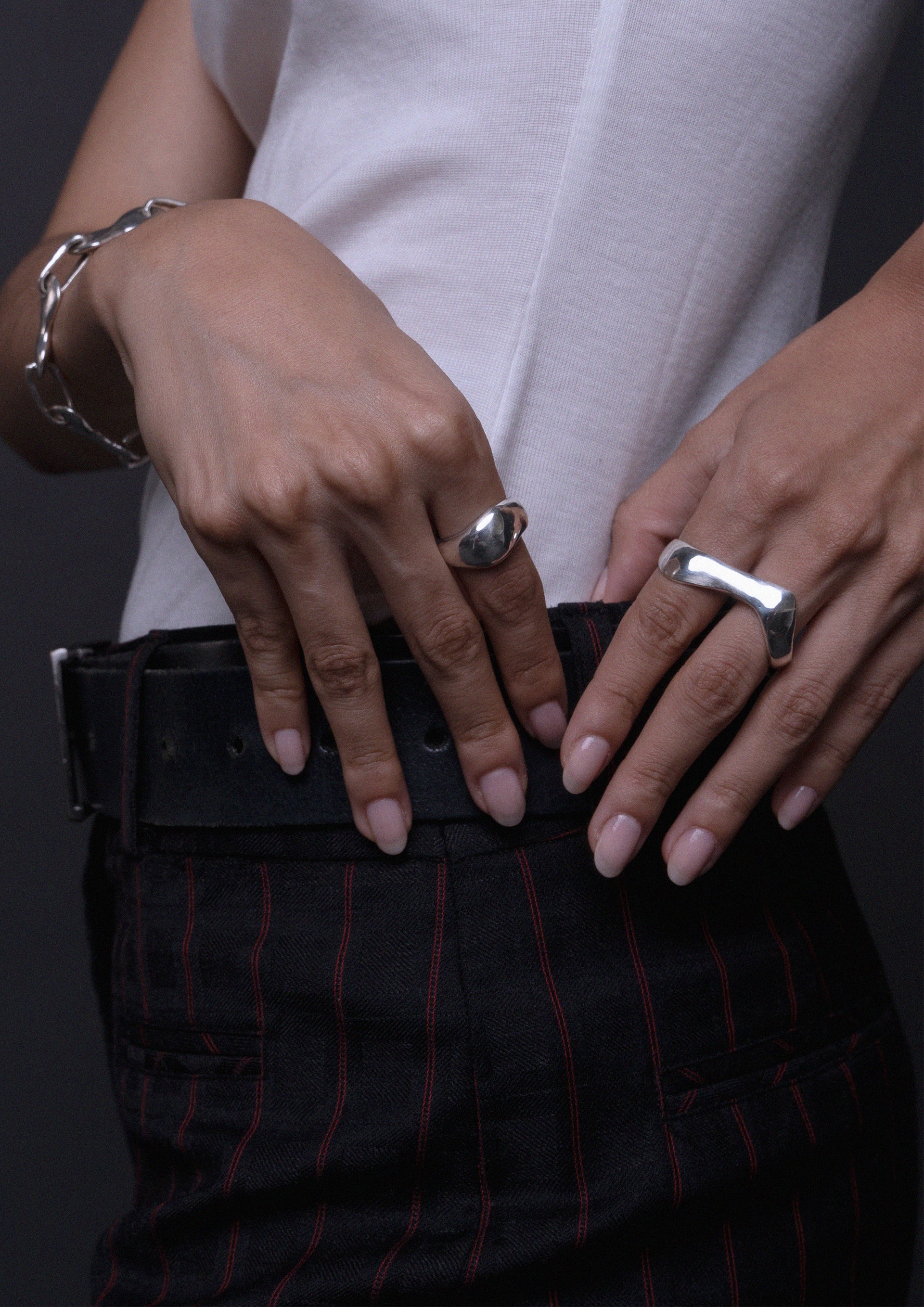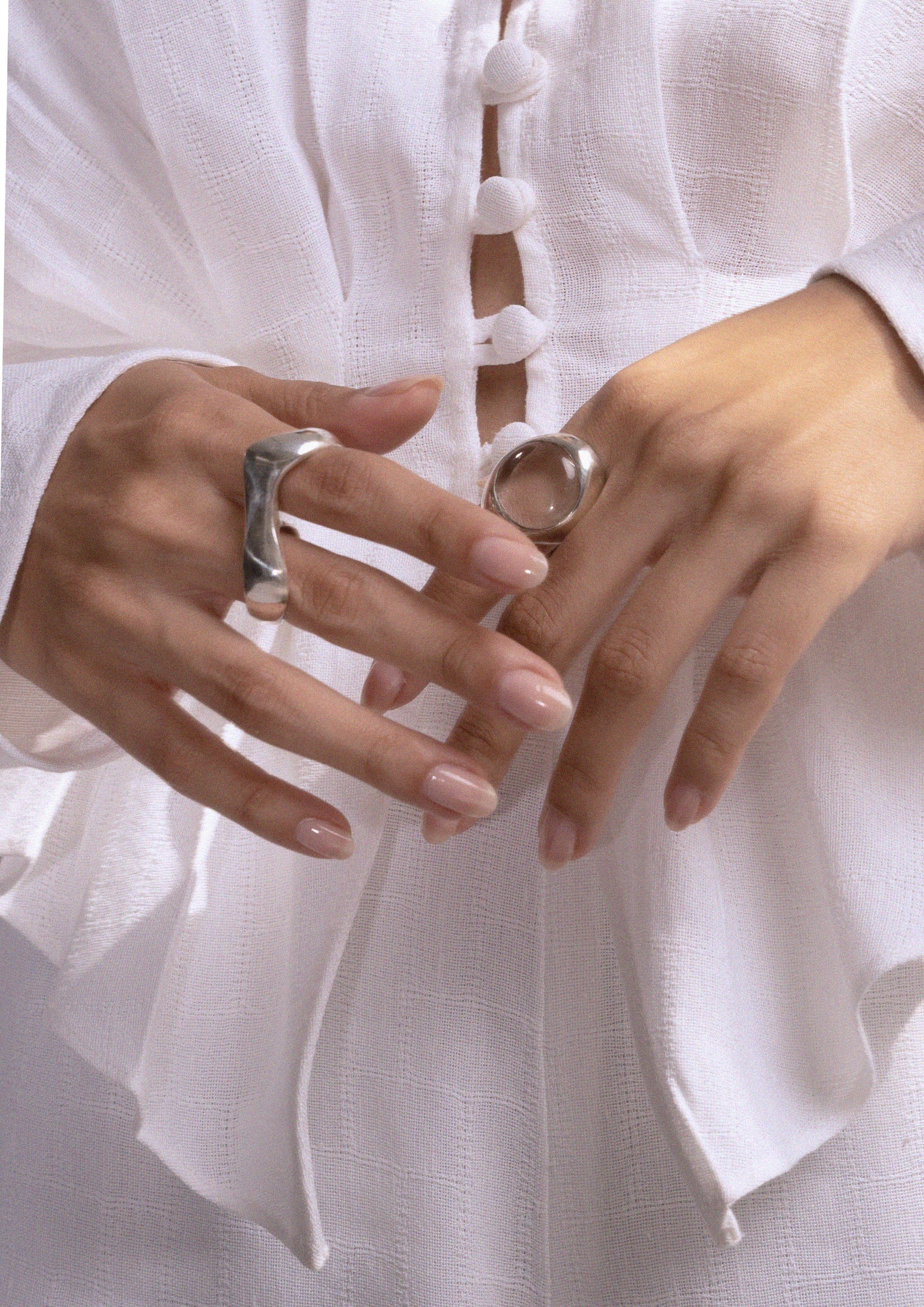 The Lyra Ring is from our 2022 collection 'Aurora.' A modern ode to the night sky inspired by ancient stories that have been shaped by the constellations above.
Lyra is a constellation that celebrates the invention of the Welsh Harp in ancient mythology. Lyra is also of the most easily recognisable constellations, 'hanging like a jewel close to the Milky-way.'
Taking inspiration from the curved structure of the beautiful string instrument, the Lyra Ring incorporate silhouettes which will emit reflections of light on the fingers of the wearer. 
Handcrafted in Sterling Silver refined from vintage X-Ray Film and also available in Gold Vermeil.
Please get in touch for alternative sizes.
Product Information

Sizing:
◻︎ Small - Closed ring size J, open ring size K
◻︎ Medium - Closed ring size M, open ring size N
◻︎ Large - Closed ring size P, open ring size Q

Dimensions:
◻︎ 4 cm in length across hand
◻︎ 1cm in width

◻︎ All Angharad Silver and Vermeil pieces are made from AgAIN silver refined from vintage medical X-ray film, which offers a fully traceable recycled source within the UK whilst also supporting the NHS.

◻︎ Please refer to our About page to find out more.
Product Care

Please refer to our Customer Support Page to find out how to look after your jewellery.
CUSTOMER SUPPORT

Please head to our Customer Support page for any queries.

Or

Please get in touch with a memeber of the team at

info@angharadstudio.com