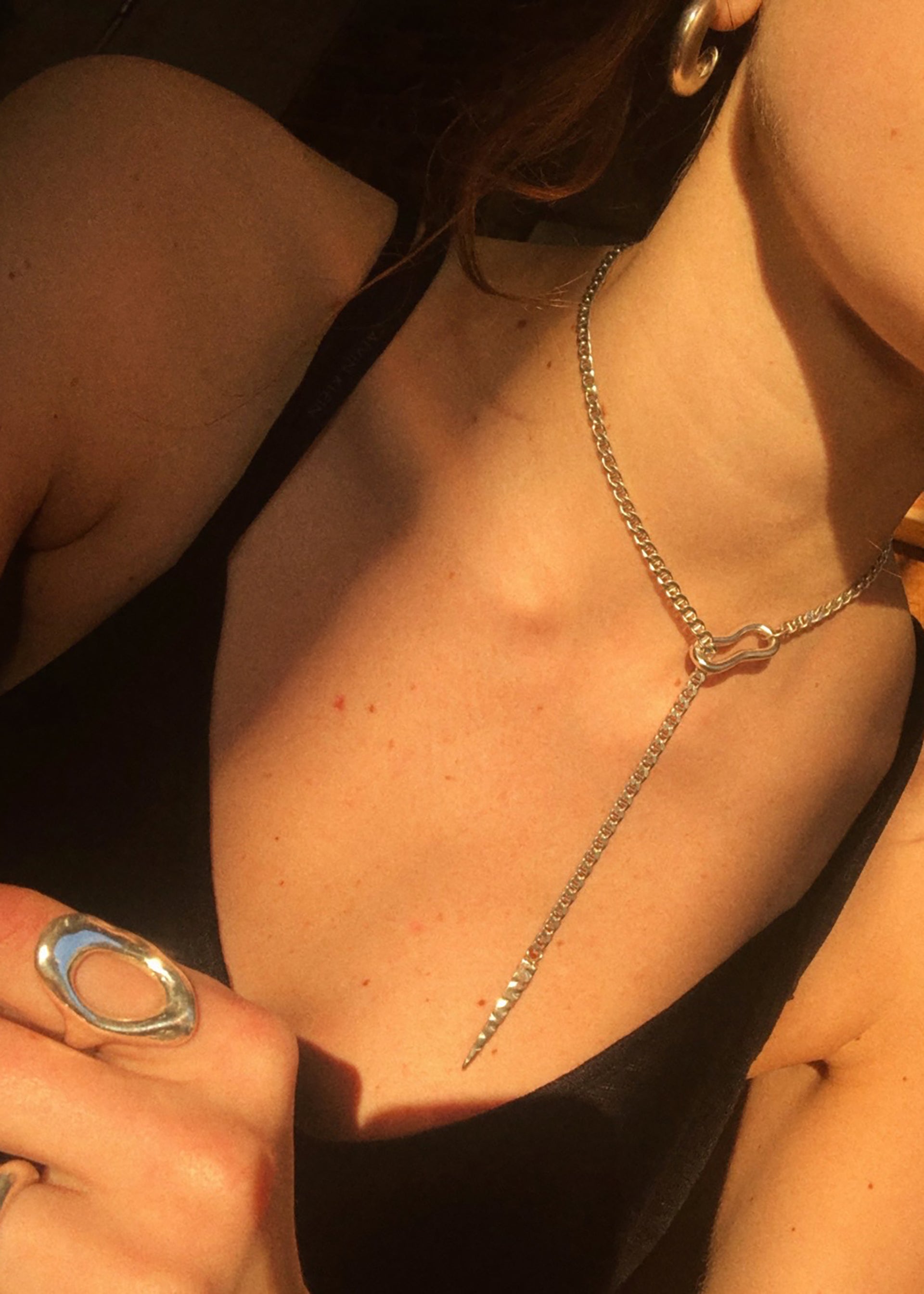 Pryderi's Necklace is from Angharad's debut collection, The Dream of Maxen. Inspired by the Mabinogion and the fifth tales dreamscape.
Pryderi, meaning 'care' in Welsh is a central character in the ancient tales of the Mabinogion. The hand-crafted Sterling Silver dagger offers protection and guidance.
Handcrafted in Sterling Silver refined from Vintage medical X-Ray film.
Product Information

Dimensions:
◻︎ 54cm in total length and is adjustable.
◻︎ Dagger length is 3.5cm and 1cm in width.

◻︎ Anchor curb Fairtrade chain.

◻︎ All Angharad Silver and Vermeil pieces are made from AgAIN silver refined from vintage medical X-ray film, which offers a fully traceable recycled source within the UK whilst also supporting the NHS.

◻︎ Please refer to our About page to find out more.
Product Care

Please refer to our Customer Support Page to find out how to look after your jewellery.
CUSTOMER SUPPORT

Please head to our Customer Support page for any queries.

Or

Please get in touch with a memeber of the team at

info@angharadstudio.com